+ Terminals opened
1092015
+ MBytes downloaded
1341988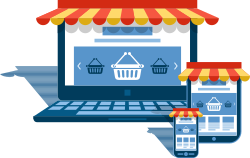 E-commerce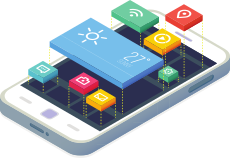 Mobile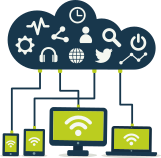 API Rest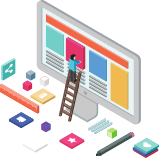 Web Apps
Discover
Technology Assessments
Product Roadmaps
Agile Process & Planning
Build
Web / Mobile / IoT
Enterprise Applications
Platform Migrations
Support
Application Management
DevOps
Cloud Services
Our Development @ings
Learning & Acknowledging
We have a lot to learn from you, not only about your problems or goals, but all things related to what makes you, well… you. So we dedicate our time to get all the information we need from your processes, culture, time frames and flows. Then we can jump to the next step: Planning & estimating.
Planning & Estimating
Here is where we use that information to develop a strategy, estimate the work and define all tasks needed to reach our goals on time. When we have a scope and a plan defined, we are ready to move forward to the next step: Developing & Testing.
Developing & Testing
With you right next to us, we will start creating, building and testing the planned solution. We want to provide what you really need, that is why this process lets us show you how we are progressing and make adjustments on the fly to deliver excellence. We are ready for the next step: Deploying and Launching.
Deploying & Launching
…3…2…1…This is exciting! Here we are Ready to go. The release product is ready to go live with full support. We observe the impact of it, collect all the necessary data and use the feedback to make the product even better, which leads us to our next step: Scaling & Growing
Scaling & Growing
Reaching space, is not an end, but the beginning. We believe in the continual improvement process. We use the new data to predict behaviors and help the product grow, scale and improve so you can reach further horizons.